Hydrological Atlas of Switzerland
Hydrological Atlas of Switzerland – Plate 2.2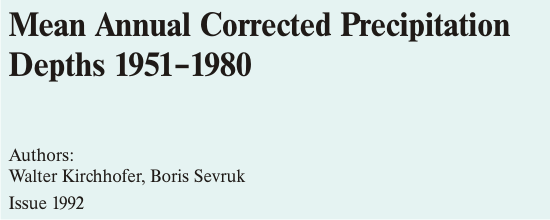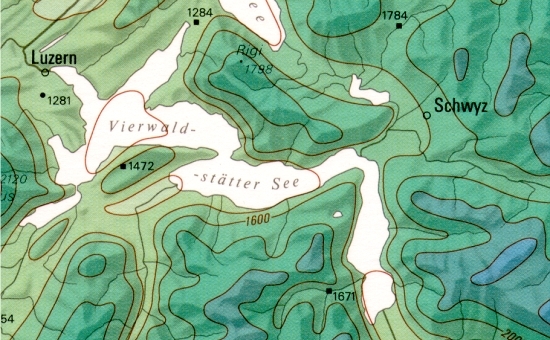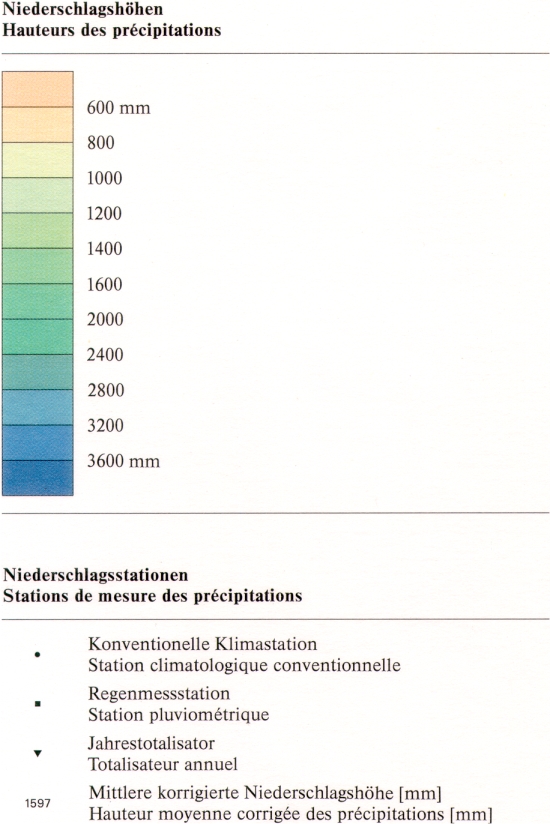 The map of mean annual corrected precipitation depths is based on the measurement series of the stations network of the Swiss Meteorological Institute. Due to a systematic measurement error, the precipitation data have to be corrected.
---
In digital form:
Plate of the Atlas as pdf (39602kb)
Explanatory text (taken without changes from the Hydrological Atlas)
Table «Mittlere jährliche korrigierte und unkorrigierte Niederschlagshöhen sowie Korrekturwerte 1951 – 1980»
In der Tabelle sind die mittels Interpolation gewonnenen Punktwerte abgelegt. Sie bilden die Grundlage für die Isohyeten-Darstellung auf der Atlas-Karte.
Einzelwerte sind nicht oder nur mit grösster Vorsicht zu verwenden.
Table «Niederschlagshöhen ausgewählter Messstationen 1951 – 1980»
Georeferenziertes Shapefile (.zip) - 22kb
---
Top (of page)